Selecting the Right Lawyer Can Be Your Most Important Decision
It has become increasingly difficult to pursue a civil lawsuit successfully in Texas. Even the most meritorious cases can be lost if the lawyer is inadequately experienced in the subject area, is insufficiently creative in his or her approach or pays insufficient personal attention to the development of the case.
Good professional judgment at all stages is vital, as is a strong sense of trust and personal rapport between the client and the lawyer.
Unfortunately, the market does not provide much meaningful guidance on which lawyer would be best for any case. And what may at quick glance appear enticing — a lawyer pounding on the table or touting how mean or aggressive he or she will be — is seldom a good predictor of how the lawyer will handle any particular client's highly important case. Moreover, relatively frequently lawyers will take a financially appealing case with the intent of referring the case out to another lawyer, with whom the client has no familiarity or knowledge.
In short, in selecting the best lawyer for your case the stakes are high, the risk is great, and the information is sparse and sometimes misleading. Accordingly, it is important to obtain whatever reliable information you can and to interview the prospective lawyer.
Tim Riley was an honors graduate of the University of Houston Law Center. He has been practicing law in Texas for more than three decades, all focusing on civil litigation, with a heavy emphasis on professional malpractice lawsuits, injury lawsuits and commercial litigation.
Board Certified in Personal Injury Trial Law
An experienced Trial Lawyer who tries cases before judges
Board Certified in Civil Trial Law
Texas tough with a proven track record
Learn our approach on how to achieve your goal.
We want to hear your story and explore if our law firm is the right choice for you and your family. Please share your story with us to be personally reviewed by Attorney Tim Riley at:
We handle a wide range of cases
Medical Malpractice
According to the Institute of Medicine, 98,000 Americans die every year in hospitals due to negligence on the part of their health care providers.
Wrongful Death
Texas law provides a cause of action for surviving spouses, children, and parents of those whose lives are needlessly taken by the negligence of others, or by a defective product. 

General Legal Cases
When a lawsuit is the only answer, make sure you have a good lawyer. Know your legal rights and what options are available to you and your family.
Car Accidents
Every year in the United States more than 30,000 people are killed in preventable car wrecks. Many more are injured. 
Breach of Contract
Contracts are binding agreements. When one is broken to your detriment, you need a competent and experienced lawyer to guide you toward justice. 
Arbitration Disputes
Arbitration is designed to reduce the cost of protracted discovery and avoid litigation, leading to quicker case resolutions.
Attorney Tim Riley has a rich history of helping Texans and their families over the last 30 years. He has been successful with cases many lawyers viewed as hopeless or lost causes.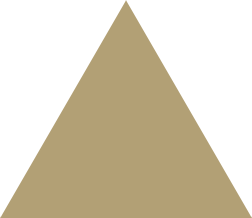 Awards and Certifications
Attorney Tim Riley is recognized by his peers for excellence.
With over 30 years of helping Texans and their families with tough legal matters, Tim Riley has demonstrated an outstanding history of excellence. He has represented hundreds of clients in medical malpractice lawsuits and personal injury lawsuits across Texas. Mr. Riley has tried scores of lawsuits and handled dozens of appeals, arguing five cases before the Texas Supreme Court.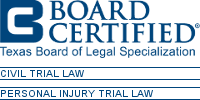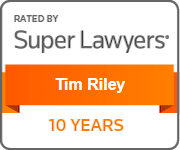 September 2021.  The firm filed a personal injury lawsuit in Montgomery County over a car wreck resulting in personal...
read more
Does Texas Have The Desire And Ability To Enforce Trucking Safety Regulations? There are dozens of reasons 18-wheeler...
read more
Truck Wrecks can be devastating for other drivers because of their large size and weight. Texas is experiencing more...
read more
Safety Rules Are Written to Prevent Truck Wrecks Who is the liar? Truck drivers, who wish to remain anonymous, have...
read more